Datco Insurance Consulting: Where our Clients Come First!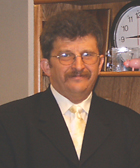 Here are some important first steps entrepreneurs should consider when starting a new venture.

Social media is a convenient way for a small business to build customer relationships and gain market exposure.

With interest rates expected to keep rising here is a short quiz to test one's interest rate knowledge.

The debt ceiling may become a focal point during upcoming federal budget and tax reform negotiations. Here's why.
How much life insurance would you need to produce a sufficient income stream for your family?

Use this calculator to estimate the cost of your child's education, based on the variables you input.