Datco Insurance Consulting: Where our Clients Come First!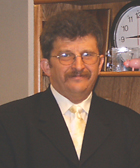 Some pros and cons for the use of credit cards versus debit cards for purchases.

Some tips for parents and college students to consider, whether opening a new checking account or using an old one.

Rolling funds from an employer's plan to an IRA enables you to maintain control regardless of your employment situation.

Some considerations for a divorcing couple who are dividing marital assets, such as retirement accounts, and filing for Social Security.
How much life insurance would you need to produce a sufficient income stream for your family?

Use this calculator to estimate the cost of your child's education, based on the variables you input.