Datco Insurance Consulting: Where our Clients Come First!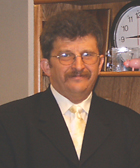 Here is an overview of IRA distribution rules and options for surviving spouses and nonspouse beneficiaries.

Solo 401(k)s and SEP IRAs are relatively simple for small-business owners and self-employed individuals to set up.

Need help understanding complicated retirement savings guidelines? Here are four ideas to help simplify some savings strategies.

A description of the 5 market indexes that are often used as benchmarks to track various categories of investments.
How much life insurance would you need to produce a sufficient income stream for your family?

Use this calculator to estimate the cost of your child's education, based on the variables you input.