Datco Insurance Consulting: Where our Clients Come First!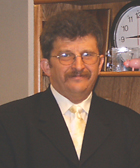 One way to help protect a bond portfolio from a potential spike in inflation is by investing in Treasury inflation-protected securities.

Dollar-cost averaging can be an effective way to accumulate shares without focusing on market movements.

Investors should understand basic terms and types of trades, like bid and ask prices, market order and limit order.

Operate a business out of your residence? Consider an in-home business insurance policy as homeowners insurance coverage may not be sufficient.
How much life insurance would you need to produce a sufficient income stream for your family?

Use this calculator to estimate the cost of your child's education, based on the variables you input.