Datco Insurance Consulting: Where our Clients Come First!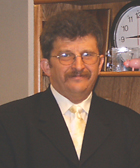 Explore three major categories of bonds, plus ideas for navigating the bond market amid climbing interest rates.

Fundamental factors that can affect the short- and longer-term performance of equity REITs, including taxation of REIT shares.

A look at the issues behind the trade war with China, as well as who will carry the costs of the tariffs and the potential effect on the U.S. economy.

A glimpse into how blockchain might impact businesses, and a warning for investors to heed the risks associated with blockchain investments.
How much life insurance would you need to produce a sufficient income stream for your family?

Use this calculator to estimate the cost of your child's education, based on the variables you input.