Datco Insurance Consulting: Where our Clients Come First!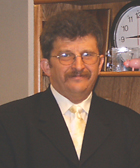 See potentially expensive services Original Medicare doesn't cover and how Medicare Advantage, Medigap or private insurance might help.

Concerned about the costs of long-term care? Discover two strategies that combine life insurance coverage with LTC benefits.

Worried your retirement might outlast your savings? A qualified longevity annuity contract could provide an income stream later in life.

Financial scams aimed at businesses are on the rise. See which potentially costly schemes owners and employees need to look out for.
How much life insurance would you need to produce a sufficient income stream for your family?

Use this calculator to estimate the cost of your child's education, based on the variables you input.