Datco Insurance Consulting: Where our Clients Come First!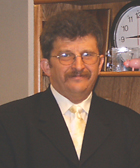 Balancing stocks and bonds can be a central part of building an investment portfolio. Find out how balanced funds follow a similar strategy.

Explore three major categories of bonds, plus ideas for navigating the bond market amid climbing interest rates.

Do you know which factors influence bond yields and why the gap between short- and long-term yields is often viewed as an economic indicator?

Explore the benefits of individual life insurance versus work-based coverage, and compare term and permanent policies.
How much life insurance would you need to produce a sufficient income stream for your family?

Use this calculator to estimate the cost of your child's education, based on the variables you input.