Datco Insurance Consulting: Where our Clients Come First!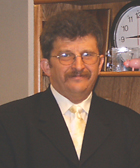 The potential impact on Social Security benefits by the Windfall Elimination Provision and the Government Pension Offset.

Some economists believe shifting demographics may be the primary reason GDP growth has been weak versus past recoveries.

A look at some of the factors behind the recent market volatility and why investors should focus on long-term goals.

Dollar-cost averaging can be an effective way to accumulate shares without focusing on market movements.
How much life insurance would you need to produce a sufficient income stream for your family?

Use this calculator to estimate the cost of your child's education, based on the variables you input.