Datco Insurance Consulting: Where our Clients Come First!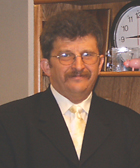 How unit investment trusts operate and potential investment risks.

While chasing performance can lead to disappointing returns, diversifying investments may help manage risk.

Ideas that may help readers save more without making a big sacrifice in their cash flow.

Rules and other considerations workers who are eligible for both Medicare and employer-based health insurance face.
How much life insurance would you need to produce a sufficient income stream for your family?

Use this calculator to estimate the cost of your child's education, based on the variables you input.