Datco Insurance Consulting: Where our Clients Come First!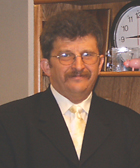 A 2017 survey found that only 42% of U.S. adults had a will or living trust. Here are three basic reasons why everyone should have a will.

An overview of the potential benefits, limitations, and rules of Roth 401(k) accounts.

A flat 21% tax rate may seem like a good reason for a pass-through entity to convert to a C corporation, but there are other factors to consider.

Why federal budget deficits are rising, and what the current fiscal situation could mean for the future of the U.S. economy.
How much life insurance would you need to produce a sufficient income stream for your family?

Use this calculator to estimate the cost of your child's education, based on the variables you input.