Datco Insurance Consulting: Where our Clients Come First!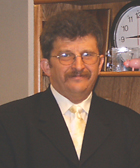 Focusing on dividends can be appropriate for almost any investor, especially if they are reinvested to purchase additional shares.

Solo 401(k)s and SEP IRAs are relatively simple for small-business owners and self-employed individuals to set up.

The changes Original Medicare and Medicare Advantage plan beneficiaries can make during the annual enrollment periods.

An overview of recent changes in U.S. trade policies, and how they might affect international relations and the U.S. and global economies.
How much life insurance would you need to produce a sufficient income stream for your family?

Use this calculator to estimate the cost of your child's education, based on the variables you input.