Datco Insurance Consulting: Where our Clients Come First!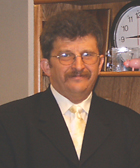 Understand the rules and deadlines for the estates of recently deceased taxpayers when seeking portability relief.

Consider options that could be more beneficial than surrendering a life insurance policy or letting it lapse.

Considering a higher-education loan for yourself or others? Here are some factors older adults should keep in mind.

The differences between ETFs and mutual funds, with an emphasis on the potential cost and risk factors of ETFs.
How much life insurance would you need to produce a sufficient income stream for your family?

Use this calculator to estimate the cost of your child's education, based on the variables you input.